Discover the Thanpyuzayat, one of the historical sites of world war II is located in south of Mawlamyine. We will visit to the "Death Railway" and War Cemetery. Back to Bago visit the ancient Mon capital.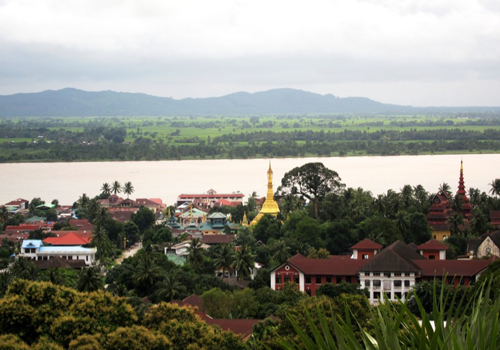 Day 01: Yangon – Mawlamyine
Early morning drive to Mawlamyine 299 km ( 10 hrs drive ) from Yangon. Overnight in Mawlamyine.
Day 02: Mawlamyine – Thanbyuzayat
After breakfast, drive to Thanbyuzayat, 64 km south of Mawlamyine. It was the western terminus of Burma – Siam Railway called the "Death Railway".
About 1 1/2 km south of the clock tower, a locomotive and piece of rail tract commemorating the Burma-Siam Railway on display. A km west of the clock tower, on the south side of the road, lies the Alied War Cemetery. Tour continues with a visit to Mudon's hand weaving workshops. Return to Manlamyine for overnight stay.  ( B )
Day 03: Mawlamyine – Bago – Yangon
After breakfast return Yangon by coach, Enroute visit Bago, the ancient Mon Capital, 80 Kilometers northeast of Yangon. Sightseeing tour highlights include Shwemawdaw Pagoda, one of the most venerated pagodas in Myanmar, Shwethalyaung, the world's most beautiful Reclining Buddha; Wood curving industry and Kyaikpun Pagoda. Then drive back to Yangon. Upon arrival at Yangon, transfer to Hotel (or) airport.