Greetings from Astoria Travels & Tours, Myanmar!
Astoria Travels is managed by a team of international experienced professionals specialized in inbound land operating, offering a complete range of Inbound related products and services including destination managements, customized tours, cultural tours, sightseeing tours, events, transfers, leisure to special interest group tours, domestic air tickets, hotel accommodations and convention services.
As our motto goes at Astoria, "Your Reliable Holidaymaker", customer satisfaction is our first priority with most attractive tour packages to meet your needs while visiting Myanmar or touring across the countries in region. We are very pleased to invite you to share our visions and benefits from our expertise, professionalism, flexibility, personalized approach and comprehensive portfolio of products and services.
We believe in sustainable and enjoyable long-term relationships with partners and customers.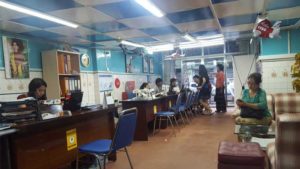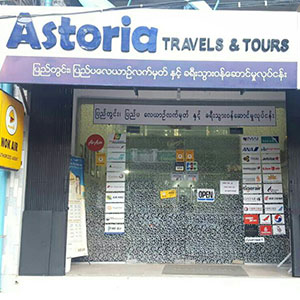 Business Hours
Monday – Friday          09:30am~05:30pm
Saturday                        09:30am~01:00pm
Sunday & Holidays      Closed
Local Time                     (GMT + 6.5)