Tanintharyi Islands
In this tour, we will explore the ASEAN heritage national park which is located in Kawthaung then discover the local culture in Makyoneglatte village where locals live on fishing and plantations. As a highlight, we will visit wonderful Jalan Island which is surround by beautiful coral reef, observing the life of mokern people and their traditions. In addition, relaxation at Naungwee beach which was once considered as a beautiful beach in lower Myanmar.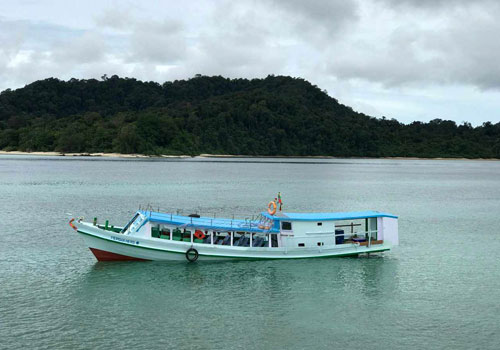 Day 01: ARRIVAL IN KAWTHAUNG AND LAMPEI MAKYONE
Upon your arrival at Domestic Airport, you will be welcomed by Ours local guide .After a short relaxing break, you will visit to the famous The ASEAN heritage National park , from here, continue to Makyoneglatte (or) Morken village . Here sunset watching and dinner overnight at the village. Overnight at the village.
Day 02: JALAN ISLAND SHARK ISLAND
After breakfast, , embark on an interesting boat trip will be visit to Jalan Island ,then we enjoy wonderful visit to Nagman Island to sturdy coral-reef and , where you will have the opportunity to learn about life of the Morken ethic cultures and traditions meet in a fascinating way. Afterwards we will go to Jalan monastery and willing very respectable Jalan SayarTaw. Overnight at Jalan Island.
Day 03: NYAUNGWEI
This morning after breakfast , visit to for a chance to experience an integral was once considered as one of the most beautiful Naungwee Island , Afterwards we will go back to Kathoung city quiet and charming city in the Southern of Myanmar the day is at your leisure to relax. Overnight at Kawthaung.
DAY 04: KAWTHUANG SIGHTSEEING AND TRANSFER TO THE AIRPORT
After breakfast,Sight see Kathoung city local market, Here you will find locally, handicrafts. handmade products. Transfer to Airport for an early flight to Yangon.